Precision. Professionalism. Caring.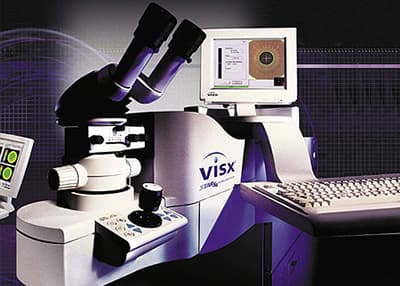 New innovations in the field of laser vision correction have recently been FDA approved and are now available through Dr. Andrew Barrett and Delaware Ophthalmology Consultants. Custom Vue Wavefront Laser Vision Correction represents the culmination of a decade of research and testing in the field of vision. This technological breakthrough allows for the most accurate treatments, the lowest incidence of post-treatment glare, and the highest degree of customization in the field of vision correction. Sophisticated digital scanners analyze the entire eye to determine the most accurate treatment so that you can gain the highest quality of vision from your procedure. Whether it's nearsightedness, farsightedness, or astigmatism, Custom-Vue Wavefront technology gives you the best opportunity for crystal clear vision. New enhancements to the VISX laser such as pupil tracking and iris registration add increase safety and reliability to laser treatments. Experience a new era in laser vision correction and a new standard for the measurement and correction of the unique imperfections that limit your vision.??
With over twenty years of refractive surgical experience and thousands of LASIK procedures, Dr. Barrett is Delaware's most experienced Laser Vision Correction surgeon. He has been recognized by his peers as the leading Refractive Surgeon in Delaware according to polls of Delaware's physicians conducted by Delaware Today Magazine, TOP DOCS. This level of professionalism is evident from your first call to our dedicated LASIK coordinator, Sandy Fasano, to your comprehensive preoperative evaluation and counseling session with Dr. Barrett, through your actual LASIK procedure and, throughout your entire postoperative experience.
Professionalism with caring is the hallmark of our practice. With Dr. Barrett and the staff of Delaware Ophthalmology Consultants, you will always be treated with the level of care and personalized attention that you would expect from Delaware's most experienced eye care practice. Dr. Barrett will perform all aspects of your care including your preoperative evaluation, your LASIK procedure, and all of your postoperative examinations. We understand that LASIK patients often require special accommodations to scheduling due to work or home responsibilities. We will make every effort to schedule your procedure and office visits at times that are convenient to you.
WaveFront LASIK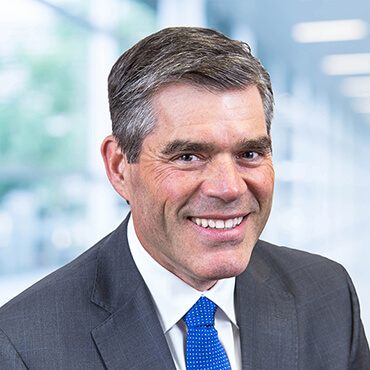 Dr. Andrew M. Barrett of Delaware Ophthalmology Consultants is pleased to announce the availability of Custom Vue Wavefront LASIK, by VISX. FDA approved for the correction of nearsightedness, farsightedness, and astigmatism, Custom Vue Wavefront Laser Vision Correction has rapidly become the procedure of choice for those who are eligible for this most advanced technology.
Using techniques developed by NASA scientists for use in high-powered telescopes, a detailed analysis of your eye, known as a Wave Scan, can be obtained. This Wave Scan describes not only the refractive power of the eye but also the higher order distortions and aberrations that limit your vision. A Wave Scan can be thought of as a 'fingerprint' of the eye. While thousands of individuals may share the same prescription for glasses or contact lenses, no two eyes share the same 'fingerprint.'
Using Wave Scan technology, the unique characteristics of your vision can be measured and a treatment plan can be developed that is customized just for you. This custom tailored approach allows more people than ever to see 20/20 after LASIK. Recent clinical trials have shown that up to 98% of participants achieved 20/20 or better vision, without glasses or contacts, when measured one year after their procedure. Seventy percent of these patients had vision better than 20/20.